Become a Canopy-Certified Community Forester!
In California, 80% of the population lives in urban areas, making trees a vital part of daily life in cities. Trees are key to environmental justice, improved quality of life, and public health — yet our urban trees are under compounding threats from development, budgetary pressures, and global climate change. Now more than ever, we must come together to preserve and renew our urban forests.
This 9-week course will equip you with the knowledge, skills, and training you need to take action in your community right away. As a Community Forestry School graduate, you will be equipped to identify trees, plant and prune effectively, explain the value of the urban forest to others, and advocate for trees in your community.
Course Details
Online Zoom classes: Wednesdays, September 14 through November 9, 2022, from 6:30-8:30 p.m.
Outdoor field experiences:
Saturday, October 15 from 9 a.m. – 12:30 p.m. (site assessment workshop in Greenmeadow neighborhood, Palo Alto)
Saturday, October 22 from 9 a.m. – 12:30 p.m. (planting practice in Palo Alto)
Saturday, October 29 from 9 a.m. – 12:30 p.m. (pruning practice, location TBC)
Cost: FREE
Class size: 30 students max
Recommended reading: A Californian's Guide to the Trees Among Us by Matt Ritter
Certification Requirements
Attend at least 8 out of 9 classes on Wednesdays
Participate in all three outdoor field experiences
Volunteer at least 15 hours with Canopy by the end of 2023
Maintain certification by volunteering at least 15 hours per year with Canopy or other community forestry groups
How to Enroll
Join our mailing list to be notified when registration opens for the next Community Forestry School cohort in Spring 2024 and to stay updated on other tree programs.
Contact [email protected] with any questions.
This course will be in English, but if you want to attend and require translations, please email [email protected].
Testimonials
Testimonials from past Canopy Community Forestry School graduates:
"After attending this Community Forester program, I feel that I am in a position to truly affect the growth and the health of our urban forest. The logical progression from basic knowledge to a hands-on application to continued action seems to be a grand approach to helping our community grow in the right direction!"
"The class is informative and brings in guest lecturers with local talent and experience. I find the course informative, relevant, and interesting."
From California ReLeaf, a statewide organization that supports California's urban and community forests through grassroots efforts and strategic partnerships: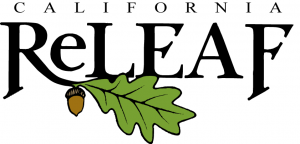 "Canopy's Community Forestry School delivers high-quality training on important urban forest topics from tree planting and maintenance to community advocacy — engaging volunteers to steward and speak for trees in their communities. Their educational programs have been inspiring and helpful to other urban forest community groups — whether just starting out in this work or seasoned nonprofits." – Cindy Blain, Executive Director of California ReLeaf
Wednesday, September 14 | 6:30-8:30 PM
The collection of trees in a city is called an urban forest, but what exactly is an urban forest and what does it do for us? Learn about the benefits of trees, urban forestry, and the importance of community action to steward and speak for the trees.
Wednesday, September 21 | 6:30-8:30 PM
Understanding how trees grow and function is helpful for understanding how to plant and care for them. It is also important to be able to identify trees to gain a first-hand knowledge of the composition of an urban forest. This class will provide you with basic knowledge to prepare you for the rest of the course.
Wednesday, September 28 | 6:30-8:30 PM
Selecting the right tree for the right place is essential for the long-term health of an urban forest, but what trees should we plant and where do we plant them? Learn how Canopy selects species and specimens, and why re-oaking is a valuable way to make our landscapes more resilient for the future.
Wednesday, October 5 | 6:30-8:30 PM
Learn how Canopy Arborists conduct site assessments at properties throughout the Midpeninsula. This class will dive deeper into tree selection and placement, local policies that impact where trees can be planted, and how you can make site assessments for yourself and your neighbors.
Wednesday, October 12 | 6:30-8:30 PM
Proper tree planting methods are important for the establishment and survival of trees in an urban landscape. This class will prepare you to plant a tree at your own home, or at local schools, parks, and neighborhoods through Canopy's planting events.
Wednesday, October 19 | 6:30-8:30 PM
Throughout their lives, trees experience changes to their rooting environment, abnormal precipitation levels, invading insects and pathogens, and much more. Learn the best practices for early tree care, how to assess the health of trees, and when to call an arborist.
Wednesday, October 26 | 6:30-8:30 PM
Pruning trees during their first few years is critical to long-term health and vitality. In this class, you will learn the art, science, and skill of pruning young trees for good structure and longevity.
Wednesday, November 2 | 6:30-8:30 PM
Our urban forests face many threats from development, pests and diseases, global climate change, and lack of funding and public awareness. Learn about urban forestry, city government, and local urban forest advocacy issues from folks who have been doing this for years, and find out how to take action in your community.
Wednesday, November 9 | 6:30-8:30 PM
Come to this in-person congratulatory event to celebrate your graduation with Canopy staff and your fellow students!